I don't think you can make macarons more easily than this, but they taste delicious!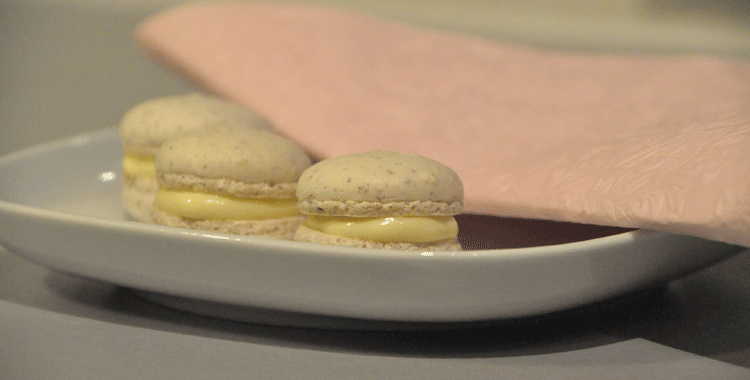 – 1 batch macarons made from the base recipe
– 1 package of ready made thick curstard
Follow the base recipe making the macarons. Bake and cool the macarons.
Use a teaspoon, a knife or a piping bag, whichever you prefer: turn a macaron upside down, add 1/2-1 teaspoon of custard, and press the bottom of another macaron on top of it.
Place the macarons on a serving platter, serve them and enjoy!