My favorite Christmas candy is clearly peppermint chocolates, those homemade white ones dipped in delicious dark chocolate. The peppermint taste is fresh and prominent, and for me that's Christmas! In this recipe I have tried to highlight the peppermint flavor. I have made a white chocolate ganache with peppermint oil. If you want a more chocolaty flavor, use dark chocolate instead  of the white :)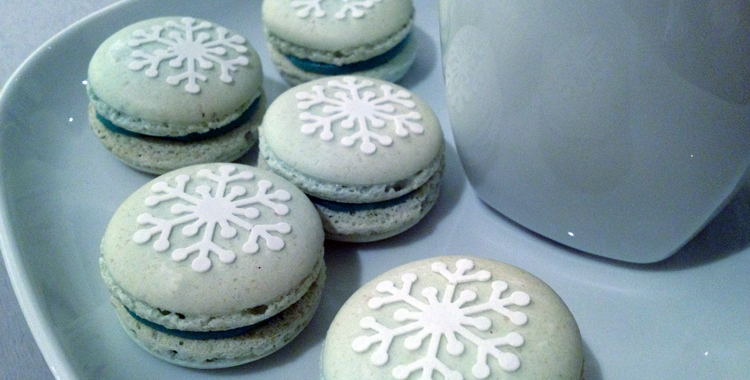 Peppermint Macarons 
– 1 batch macarons made from the base recipe
– (eatable paper (sugar paper) and sugar syrup)
 Chocolate ganache with Peppermint
– 100 g (1/2 cup) white chocolate chips
– 1/2 dl (1/4 cup) heavy cream
– 2 tablespoons butter
– 10 drops of peppermint oil
Follow the base recipe making the macarons. Add some concentrated blue food coloring to the mixture, while beating the egg whites. Bake and cool the macarons.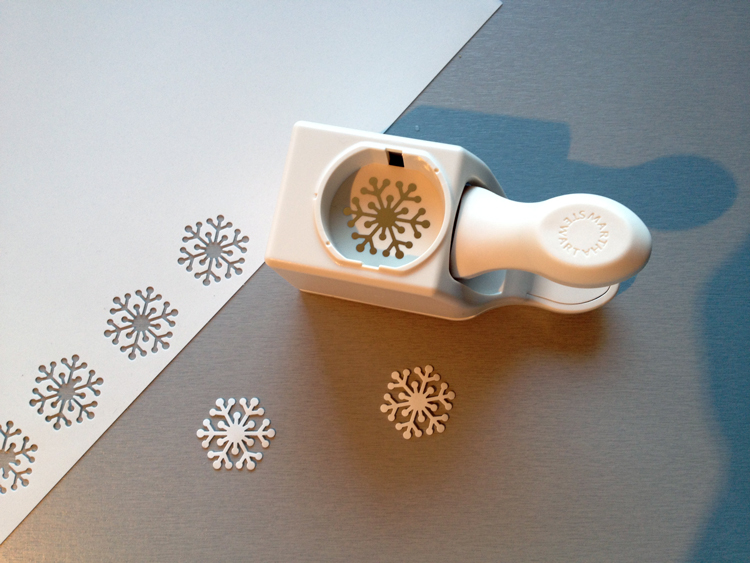 If you want to decorate the macarons like in the picture, make syrup by heating 1 tablespoon water and 1 tablespoon sugar. Use a puncher on the sugar paper, and punch out the symbols of your choice. Use a paintbrush and paint the macaron shells one by one with the syrup, and add one precut symbol to each macaron. Be aware! This takes time! I'm telling on the blog that I don't like to make things more complicated than necessary, and this is clearly more work than necessary. However, it is decorative! If you do have the time and patients  required, just start :)
Combine chocolate and cream in a small pan. Heat the mixture on low heat until the chocolate has melted. Remove the pan from the heat and add the butter and peppermint oil. Mix together and leave to cool.
When the ganache has thickened (after some time in the fridge), you can start sandwich the macarons. Use a teaspoon, a knife or a piping bag, whichever you prefer: turn a macaron upside down, add 1/2-1 teaspoon of chocolate ganache, and press the bottom of another macaron on top of it.
Place the macarons on a serving platter, serve them and enjoy!