As I have mentioned several times, macarons can be hard to get the hang of. A lot can go wrong while baking them, and not being careful measuring the ingredient is the first step towards failure.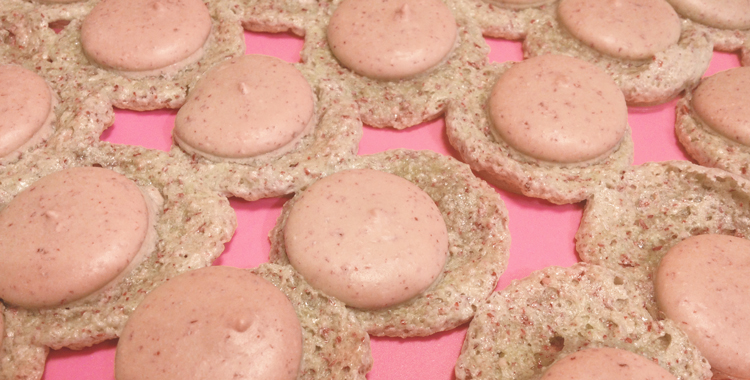 A while back I made two different macarons at the same time, and I decided to split the meringue in two by eye. (I planed to add ground almonds to one part, and ground almonds and pistachios to the other.) Everything looked good, until I baked them. The result you see above … What to learn? You can measure by eye making bread or buns, not when you make macarons! (I would also recommend to use the measurements in grams in the recipes instead of those in cups. They are much more precise.)
However, failed macarons still taste delicious! No need to throw them in the bin. Eat them as biscuits, or crush them and use the crumbs as a topping on ice cream or fruit salad. Put the crumbs in a box and put in the freezer, and you can enjoy your failed macarons for a long time to come :)
Do you have tips on how to use failed macarons? Feel free to leave a comment below.