Have you thought about that macarons are gluten-free, and that they can easily be made without lactose depending on what you fill them with? The almonds however, is a challenge, or are they? I have friends and family who are allergic to almonds, and therefore can not eat my macarons. I wanted to find a solution to this, so today I have made ​​macarons where I replaced the almonds with oatmeal. I stumbled upon the idea online and just had to give it a try. The result was exceptional! The macarons looked like macarons and the consistency of the cakes were the same. The flavor was of course a bit different, but they tasted delicious. Recommended for all, with and without almond allergy :)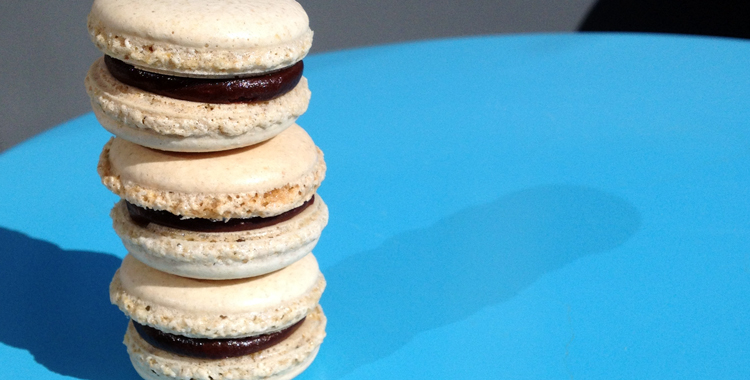 1 batch macarons made from the base recipe
– 75 g (6 table spoons) egg whites
– 100 g (1/2 cup) white sugar
– 100 g (1 cup) oatmeal
– 100 g (1 cup) powdered sugar
Follow the base recipe making the macarons, but replace the almonds with oatmeal.
Make the filling of your choice. I made a ​​chocolate filling. The recipe you find here. If you want to make a filling without lactose, you can use one of these recipes jam fillings or marshmallow fillings.
Sandwich the macarons. Use a teaspoon, a knife or a piping bag, whichever you prefer: turn a macaron upside down, add 1/2-1 teaspoon of filling, and press the bottom of another macaron on top of it.
Place the macarons on a serving platter, serve them and enjoy!