Christmas is getting closer! Here at home we try to enjoy Christmas preparations as often as there is time in an otherwise hectic schedule.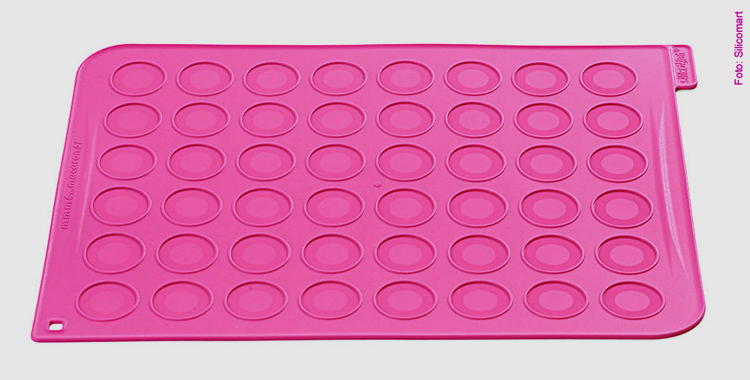 Lately, I have stated to use macaron baking sheets when I make macarons, and I wonder why I didn't start earlier! Piping out the macarons goes quickly, and every one of them get the same size and shape. If you enjoy making macarons, I would recommend a couple of these. And by the way, turn the baking sheet upside down and use it as baking paper for other Christmas cookies, or why not some oven baked cheese sandwiches for supper? My family have almost stopped using baking paper after I got the macaron baking sheets. Use them, clean and dry them, and they are ready again.
Would you like one of these baking sheets? I have one extra that I will give away for Christmas. I will ship it within Europe, so if you live in Europe, go to the Norwegian version of this post and add a comment telling which macaron is your favorite macaron (it doesn't need to be one on the blog). I will draw a lucky winner on Desember 10th!