Would you like to make some extra nice looking macarons without to much of a hassle? Add food coloring to one half of your batter and make two colored macarons! Simple and stylish :)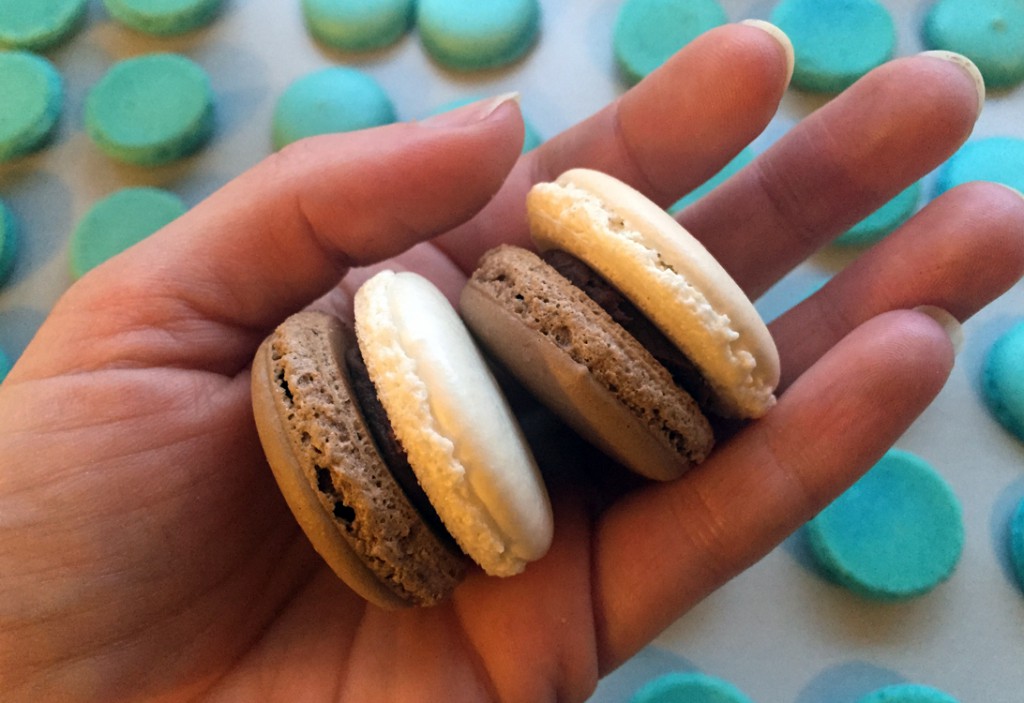 1 batch macarons made from the base recipe
– 75 g (6 table spoons) egg whites
– 100 g (1/2 cup) white sugar
– 100 g (1 cup) almonds
– 100 g (1 cup) powdered sugar
Filling of your choice (se all fillings based on chocolate, jam, caramell, curd, marshmallow or buttercream.)
Follow the base recipe making the macarons. Devide the batter into two bowls. Add concentrated food coloring to one of the bowls. Bake and cool the macarons.
Sandwich the macarons. Use a teaspoon, a knife or a piping bag, whichever you prefer: turn a macaron upside down, add 1/2-1 teaspoon of the filling of your choice (se all recipes here), and press the bottom of another macaron on top of it.
Place the macarons on a serving platter, serve them and enjoy!