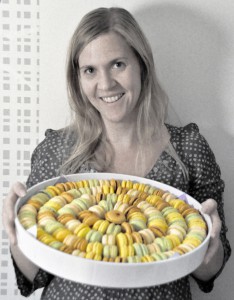 Welcome to my blog about French macarons! I have been addicted to macarons for quite some time, but I didn't try to make them myself until summer of 2012. It turned out it wasn't at all as difficult as everyone was saying!
I'm a fan of not complicate things more than necessary. You may have read about maturing egg whites or using a hair dryer on the macarons before you bake them? Well, I do it a bit more simple than that. On this blog you can read about my results, and get inspiration to try making these wonderful mouthfuls yourself.
I experience it is quite hard to find blogs that only focuses on macarons, even though the cookies are more popular than ever. This blog is my contribution to fix it. Hope you enjoy the recipes you find here. Feel free to follow the blog so you will receive new recipes I post by e-mail.
By the way, my native language is Norwegian, but I will try to translate my posts the best way I can :)
Christine